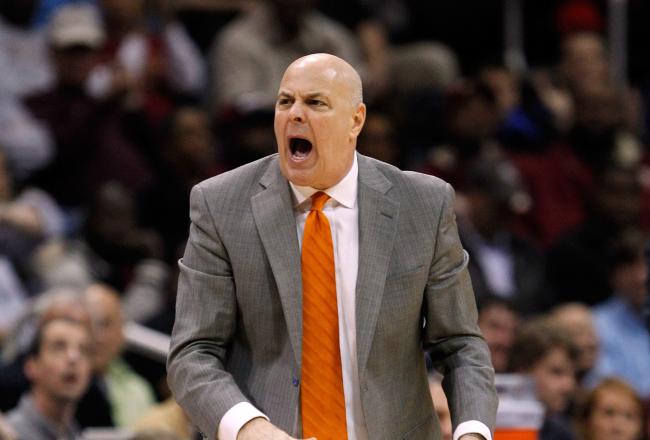 With the Super Bowl behind us, it's time for me to turn my attention to college hoops for a couple months.
As we approach March, it's all about teams trying to claw their way into the tournament. As you surely know, there are two ways to get into the dance: win your conference or get a coveted at-large berth.
Most of the time, the winner of the conference's automatic bid has little bearing on other teams. In the Big Ten, if Indiana doesn't win the bid, Michigan might. Or Ohio State. Or Michigan State. Regardless, those teams were getting in anyway. Conversely, in the traditional one-bid leagues, like the SWAC, it doesn't matter who wins. The champion is going dancing and the rest of the conference is going home.
But there are the select few who can really ruin a bubble team's Selection Sunday. The Bid Stealers. These are the teams that have a chance to win an at-large bid, but unlike the power conferences where the alternatives for the auto bid are themselves at-large locks, when these bid-stealers lose its a team that otherwise had no chance to make the tournament that takes the conference's auto bid. These teams, should they get an at-large bid, are essentially stealing a bid from the at-large pool. (Seth Greenberg, above, is not happy that a bid-stealer took a bid from his Virginia Tech Hokies.)
Take this year's best example, for instance. If Memphis wins Conference USA, the conference is likely looking at the Tigers as the only team playing in March (according to my simulation, Southern Miss is the only other C-USA team with an at-large chance, at just 5%). However, should they fail to garner the auto bid, Memphis has a 93% chance of going dancing anyway. In total, my simulation says that when Memphis wins the auto bid, C-USA gets just 1.07 bids on average. But when they lose in the conference tournament, that number skyrockets to 1.95. That's 0.88 "stolen" bids, on average, when someone other than Memphis cuts down the nets for C-USA.
Applying that same process to every team and comparing the number of conference bids when that team wins its conference's auto bid versus not, I came up with 8 legitimate bid stealers for 2013.
Team
Conference
% Chance
Auto Bid
% Chance
At-Large Bid
Conf Bids
when Auto
Conf Bids
w/o Auto
Bids
Stolen
Memphis
C-USA
50.5
93.3
1.07
1.95
-0.88
Middle Tennessee
SUNBELT
60.7
77.1
1.00
1.77
-0.77
Akron
MAC
55.3
51.0
1.00
1.51
-0.51
Bucknell
PATRIOT
69.2
42.9
1.01
1.43
-0.42
Creighton
MVC
45.3
98.0
2.36
2.78
-0.42
Stephen F. Austin
SLAND
73.4
42.5
1.00
1.42
-0.42
Belmont
OVC
66.3
39.8
1.00
1.40
-0.40
Wichita State
MVC
25.8
96.1
2.38
2.67
-0.29
Most of these teams are like Memphis, the class of the league and the only team capable of winning an at-large berth if needed. Middle Tennessee, Akron, Bucknell, Stephen F. Austin, and Belmont all fit this definition. The other two teams are the big dogs of the Missouri Valley Conference. Both Creighton and Wichita St. are looking good if they need an at-large ticket, but there's a better than 1-in-4 chance that some other team wins Arch Madness (the nickname for the MVC's season-end tournament), mostly Indiana St., Illinois St., or Northern Iowa. Of those 3, only the Sycamores of Indiana St. have any chance at an at-large berth and that's only about a 1-in-3 proposition.
For comparison purposes, the aforementioned Big Ten has virtually no chance of a team with no at-large hopes taking the auto bid. I have 8 teams with a great shot at an at-large bid: Michigan, Indiana, Michigan St., Wisconsin, Minnesota, Ohio St., Illinois, and Iowa (all are 99.5% or higher except Iowa at 70%) and those 8 teams won 999 of my 1,000 simulations. One time the Wildcats of Northwestern snuck into the tournament by winning the conference tournament, every other time there was no need to worry for onlooking bubble teams.
So, for you fans of Temple and Iowa State and North Carolina–all teams I have right around a 50% chance to get an at-large berth–you better tune in to some of these small conference tournaments and root for the potential bid-stealers to take care of business. It could be your team's bid that these thieves are stealing.